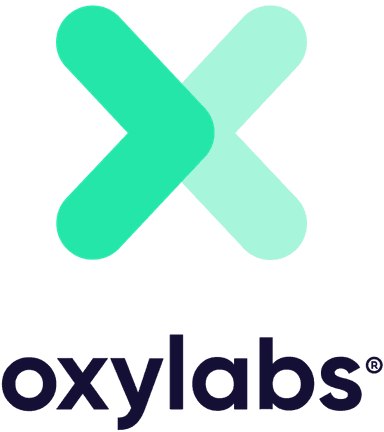 We are the world's leading proxy and web-scraping solution service provider driven by the eagerness to explore and innovate. Today, we unite over 450 big-data industry professionals for one purpose: to understand the public data gathering possibilities. With every new challenge, we learn from our mistakes and keep growing to stay ahead of the industry.

The team is developing scrapers and parsers for most of the popular search engines, eCommerce sites, and many more. They serve multiple thousands of client requests per second requiring even more work on infrastructure. On top of that, constantly changing web technologies generate new challenges daily making their work quite dynamic and rarely boring. The team consists of developers and system administrators of different seniority levels. If you want to be a mentor or mentee, you can reach your goals here. The team is a blend of different interesting personalities with different interests. Here you can find people who are experts in gaming, the Korean language, playing "Ilgas kelias" with a guitar, riding bicycles, and other areas.
Mid/Senior Python Developer
Corner Case Technologies specializes in building modern, intuitive, cloud-ready applications and systems using both proven and cutting-edge technologies. We work on projects and create our products of all sizes from PoC and MVP to globally scalable Enterprise Solutions. We pride ourselves on being an end-to-end solution provider. Our team is structured to deliver the entire software delivery lifecycle from requirements capture to ongoing maintenance. We are an international distribution team of 40+ experts, and we continue to grow and evolve rapidly.
We are always on the lookout for Python enthusiasts to join our talented team. If you are an experienced Python Developer and TDD, PEP8, MyPy, REST, microservices, and AWS are not just some buzz words for you - just let us know (careers@cornercasetech.com) and we will schedule a call to explain how cool we are in person :) Confidentiality guaranteed.
We believe that culture comes from people. We offer opportunities, not just jobs. Growth and change - are the key values in our culture. Today we offer you to become a part of one of the best Python communities in Lithuania, and YES - it's our CCT Back End team.
As part of Gurtam's R&D department, the GPS trace team is developing an ambitious platform to ensure the security of vehicles, scooters, and even pets. We are seeking to collaborate with engineers of a different technical stack and background who are willing to develop in AIOHTTP. We welcome developers with expertise in back-end, front-end, or full-stack development, and offer the opportunity to enhance your skills and gain profound experience working on IoT projects.Your technical background, engagement, persistence, and abilities will play a crucial role in our team's success. If you're interested in working with us, learn more about the Back-End Developer position:

Shift4 (NYSE: FOUR) is boldly redefining commerce by simplifying complex payments ecosystems across the world. As the leader in commerce-enabling technology, Shift4 powers billions of transactions annually for hundreds of thousands of businesses in virtually every industry.
We are looking for a passionate, technically strong Python engineer who understands technical requirements, design solutions, collaborate with stakeholders and deliver technology services in a high velocity, dynamic, "always on" environment.

Versada is looking for a Python Developer to work with Odoo ERP projects (Kaunas, Vilnius or remotely). Odoo is one of the fastest-growing open-source ERP systems in the world. Here at Versada you will work with a wide range of accurately selected local and international projects, experienced Project Managers and technically strong developers. We value quality over quantity and being transparent with each other and our clients is our top priority. All the team is technical and candidates will communicate with the CTO directly during the recruitment process. If you have experience with Python, SQL, Data Structures – you are more than welcome to contact us and have a chat.
Senior Cloud Operations Engineer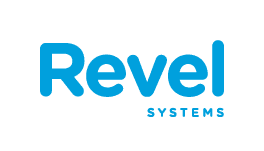 Join the Revel Systems team in Vilnius, Lithuania and play a vital role in managing and maintaining our cloud-based infrastructure. As a member of our Cloud Operations team, you will ensure the availability, reliability, and scalability of Revel's applications and services. We're looking for a skilled Cloud Operations Engineer with a deep understanding of cloud-based infrastructure and platforms, and ability to solve technical problems while communicating effectively. Apply now to join our team!
Engineering Manager Vilnius/Kaunas
Omnisend is a product - led growth organization where you will feel instrumental in creating a global product—one with a strong position in the US. We are engineers, not developers, and we take ownership of the product. The entire team works together. This includes software engineers, QAs, designers and product managers—all responsible for the delivery of the product. We have many engineering challenges, such as handling over 80,000+ ecommerce brands with up to millions of visitors a day. We work with customer support data. Through customers' calls, we get constant feedback from our customers—this adds even more importance to our jobs as we solve real customer problems. We need to be flexible and adaptable to an ever-changing business environment. To help quick and effective collaboration, we use Miro board. We run lots of experiments and validations. We are data driven—we primarily use the OKR and GIST framework. It helps to stay focused on our moonshot mission. We are expanding and looking for an Engineering Manager who will take care of these three main areas: people, processes and tech excellence.
We are growing fast and looking for a new colleague to join our Product Development team, made up of geeky, diverse, fun, and data-driven colleagues.
Convious Engineering team is small and flexible, and each new team member will shape how our team works. It is fine if you do not have experience with the specific technologies we use, as long as you are willing to learn.
We are looking for Data Engineer to work with the data platform. In this role, you will work on building out the data platform empowering Data Engineers and Data Scientists to build services powering the ticketing platform, mobile app, and customer portal. As we continue to expand you will have an opportunity to introduce new tools, workflows, and services to support new and existing data products. You will be free to choose the balance that works for you.